Regular price
$217.00 USD
Regular price
Sale price
$217.00 USD
Unit price
per
Sale
Sold out
Our alkaline bath salt consists of over 40 highly dosed vital substances. For relaxation, deep cleansing, intensive detoxification and effective renewal of skin and body. Without any preservatives or harmful substances.
Effect

LA VAGUE - Sels de Bain is a high-quality, pure and alkaline bath salt for deep cleansing, intensive deacidification and detoxification as well as for the important effective renewal of the skin and body through enrichment with 40 essential vital substances. All modes of action:

Breakdown of harmful substances
Breakdown of excess acids
Enrichment with important vital substances
Rejuvenation, vitalization, more energy
Deep cleaning
Reduce stress, relax
regeneration
strengthen your immune system
Improvement of the cardiovascular system
Skin problems such as itchy skin etc.
Skin tightening
skin protection
Improvement of varicose vein disease
Reduce hair loss
Regain natural hair color
ingredients

The bath salt consists of over 40 pure and important ingredients, all of which are active ingredients:

SODIUM BICARBONATE, SODIUM CARBONATE, DEAD SEA SALT, AFRICAN PEARL SALT, MAGNESIUM SULFATE, PINK SALT, BLUE SALT, CUBIC HALITE SALT, POTASSIUM CARBONATE, SEA WATER EXTRACT, MANANGE LUCONATE, DIATOMACEOUS EARTH, OLIVE OIL, LINEN OIL, SEA ALZ EXTRACT, IRON GLUCONATE, SODIUM MOLYBDATE, LITHIUM CARBONATE, ZINC GLUCONATE, POTASSIUM CHLORIDE, ARGAN OIL, EVENING Primrose OIL , ALMOND OIL, BLACK CMIN OIL, APRICOT KERNEL OIL, MILK THISTLE SEED OIL, PASSION FRUIT SEED OIL, HAZELNUT OIL, CHLORELLA, KELP, POTASSIUM IODIDE, SPIRULINA, WAKAME, SILICA, COPPER GLUCONATE, AMETHYST, ROCK CRYSTAL, ROSE QUARTZ, AQUAMARINE, CHRY SOPRAS, EMERALD, RUBY, SAPPHIRE

***

LA VAGUE Sels de Bain is a full-spectrum bath salt that contains a high and complete number and concentration of active ingredients.

***

No preservatives, no liquid plastics, no nanoparticles, no silicones, essential oils, no mineral oil, no microplastics
application

Full bath: Ø bathtub: 1 - 3 heaped cups, 90 - 270 g


Foot bath: Ø foot bath: 1⁄2 - 1 cup, approx. 40 - 90 g


Compresses / pads: 1 - 2 tablespoons, 15 - 30 g per 1 l of water


Bath time: At least 20 minutes. A longer bath time is beneficial.


Brushing the skin while bathing enhances the effects.
Shipment

5-7 working days from the time of order.

LA VAGUE - Sel des Bain is certified in the EU. LA VAGUE assumes no liability for orders outside the EU.
View full details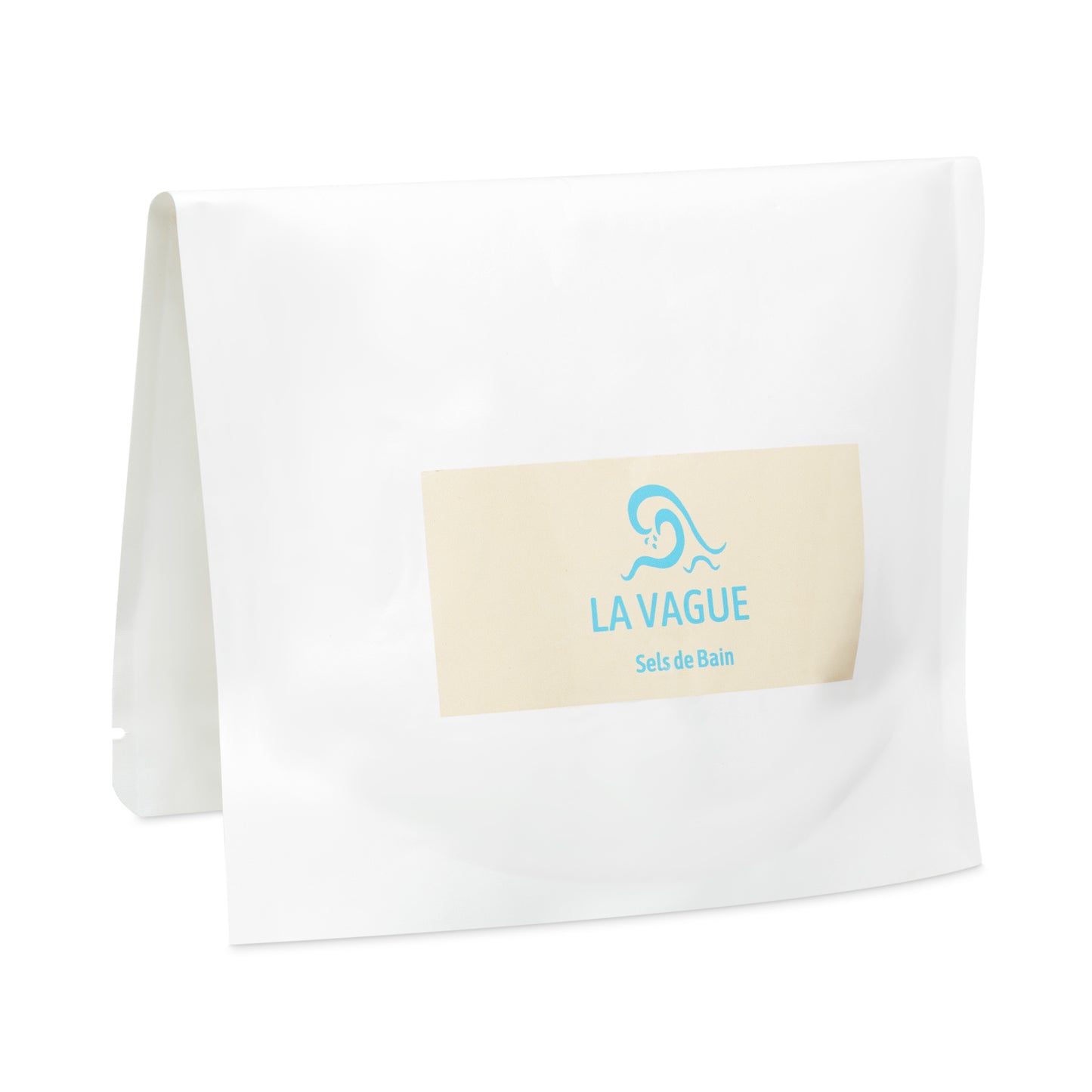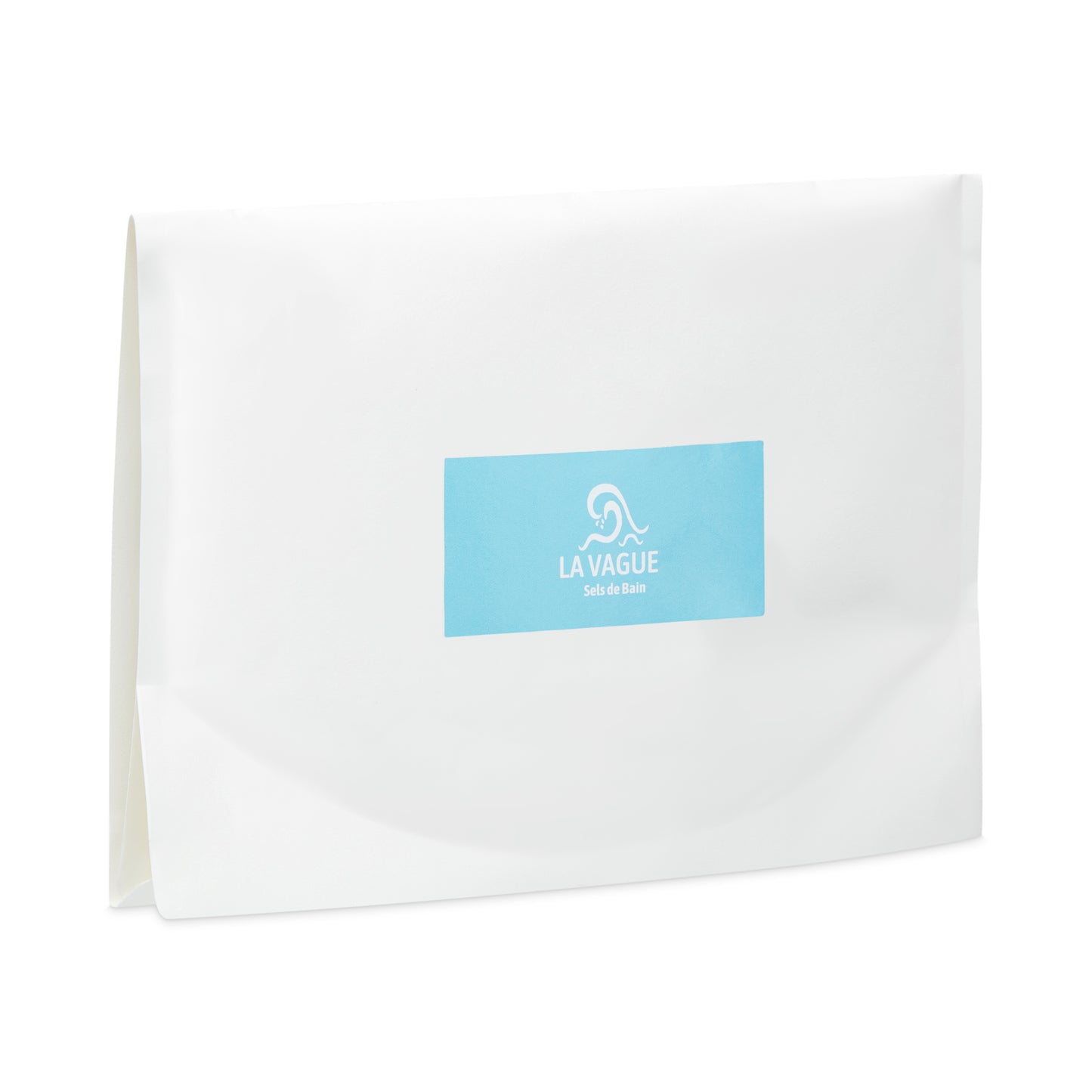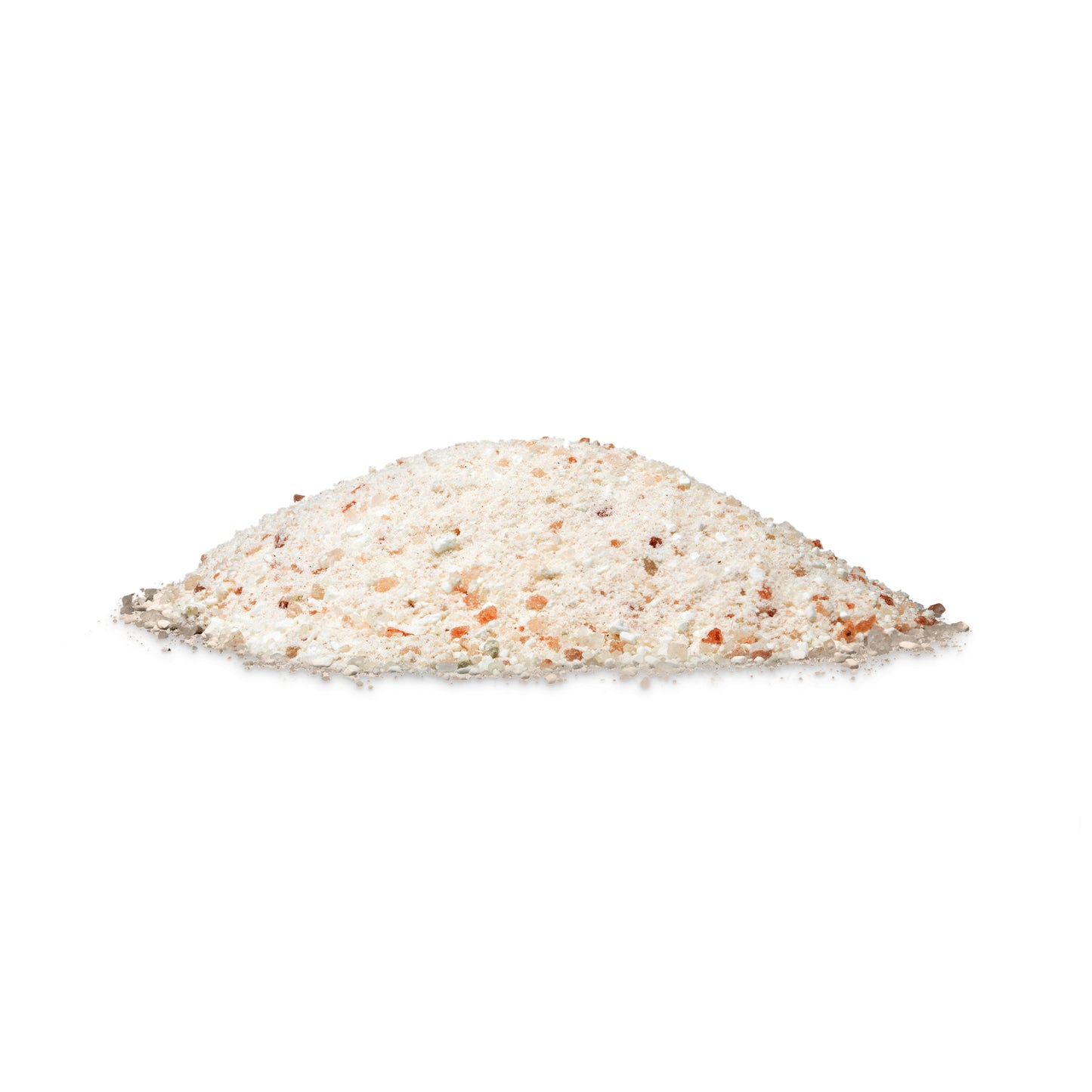 We are looking forward to your feedback
Immerse yourself in a wonderfully relaxing and soothing bath and tell us about your experiences.
submit feedback